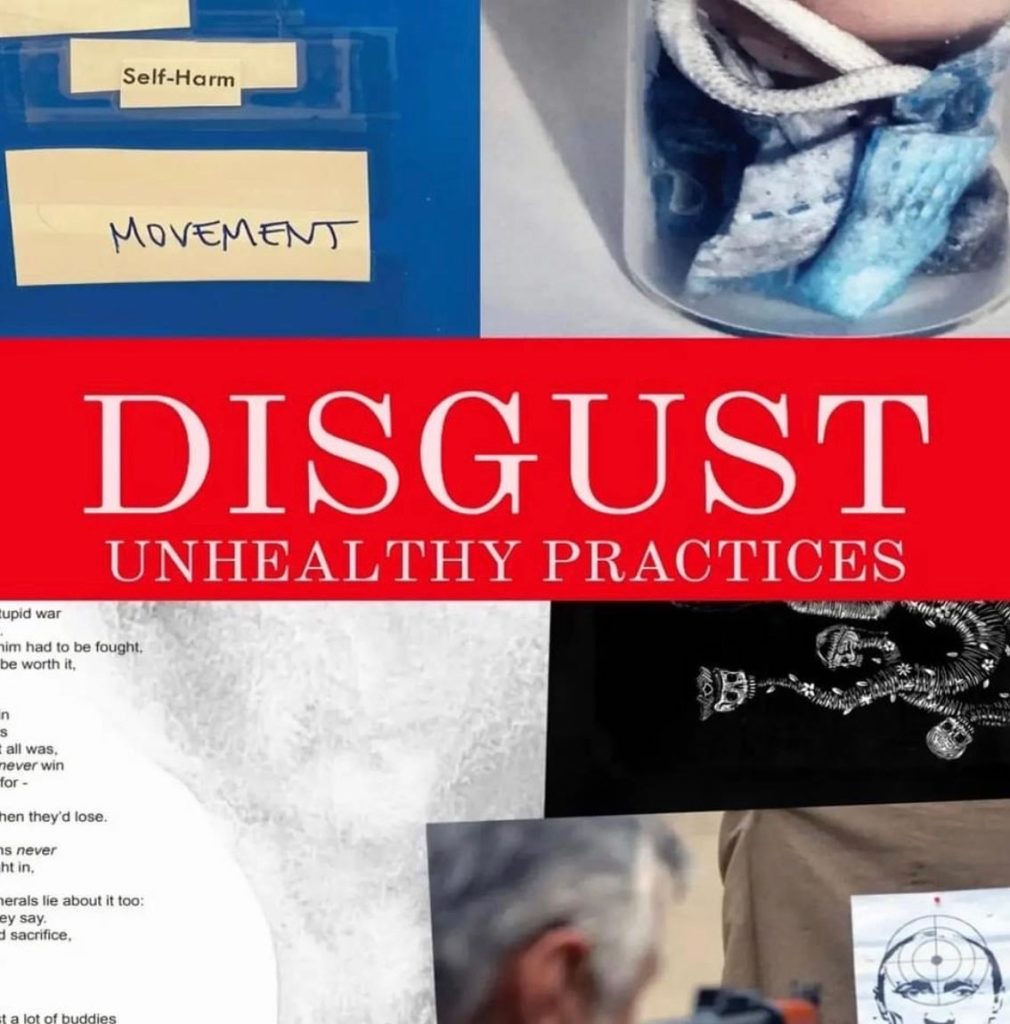 I have wonderful news, my art has been accepted into @eastwindow1 art exhibition "DIGUST"
In my artwork and performance, I paint the word "lies" with tusche wash onto a pronto plate. I repeatedly repaint the word "lies" over the top of the previous "lies" until it overflows, changes shape, and loses legibility. The art shows my feelings of 'disgust' when a lie is told over and over again until its ungovernable and incorrigible nature makes a moronic mess. View my performance here.
east window presents:
DISGUST: unhealthy practices
April 7 – June 28, 2022
Curated by Todd Edward Herman
east window will host a group exhibit on the theme of disgust. This exhibit is the result of an open call for work by writers and artists around the world.
east window SOUTH
4949 Broadway Unit 102-C
Boulder, Colorado 80304
Opening reception:
April 7, 2022
6:30-8pm
Book release date forthcoming.
More info at:
eastwindow.org/disgust
If you enjoy learning more about my art events and process, please consider subscribing, sharing, and leaving a comment!